Bangtao Beach is one of Phuket's most exclusive resort areas. There are a number of hotels in the area. There are free shuttle buses and boats that travel between the hotels on a regular route, making it easy to get around.
There are many restaurants in the area. The only problem is that this is a luxury resort and the price is quite high. One of the best places on Bangtao beach is a restaurant on the beach. It is locally owned and operated, so the prices are reasonable. And since it's located right on the beach, the atmosphere is great, especially at night when you can dine overlooking the ocean.
Restaurant Location
I always stay at the Dusit Thani Phuket when I go to Bangtao beach. There is a restaurant on the beach at the next outrigger hotel. There are a few restaurants that serve main meals and a few that enjoy drinks like a bar, so go into the ones you like.
There are several other similar restaurants along Bangtao beach. You can find them by strolling along the beach from your hotel.
Recommended Seafood
The restaurants are still mostly Thai. Seafood is recommended as they serve fresh seafood such as shrimp and squid. Tom Yum Kung is a shrimp soup, but there was a place that offered a crab soup called Tom Yum Poo. The crab broth was really good and I liked it, but it's a shame that the restaurant has disappeared. If you can find it on the menu, please give it a try.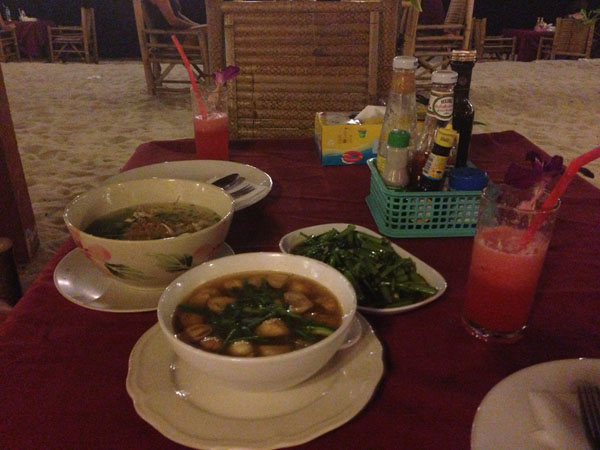 The atmosphere is great in the evenings and at night!
The ambiance is great in the evenings and at night, as the tables and chairs are set up on the sandy beach along the beach.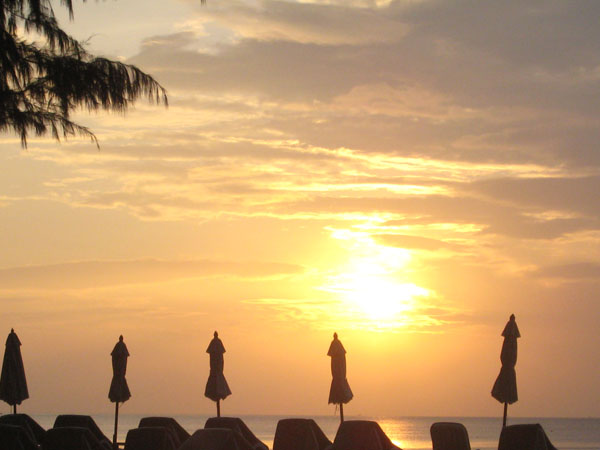 If you look out to sea at night, it's so dark that you can see the lights of the fishing boats in the distance. It's really relaxing to listen to the sound of the waves in silence while you eat.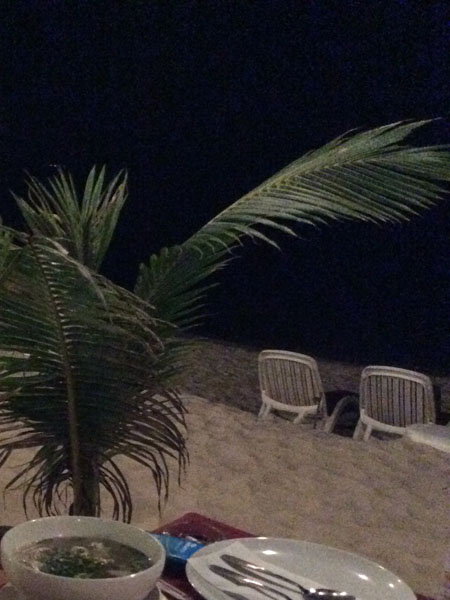 When I'm eating, I'm often approached by peddlers asking if I can raise a lantern. When you light it, it rises to the sky with great force. It's very beautiful and fantastic.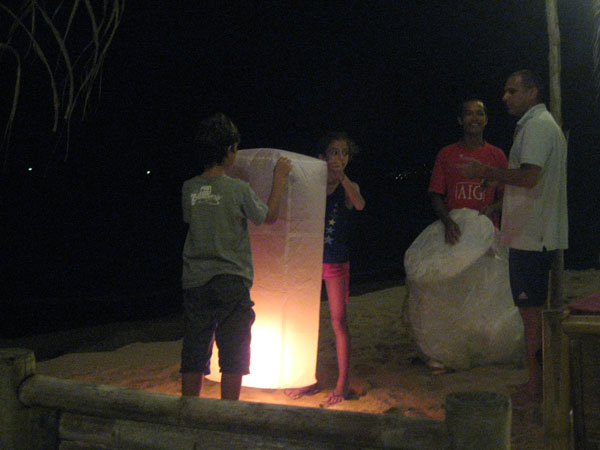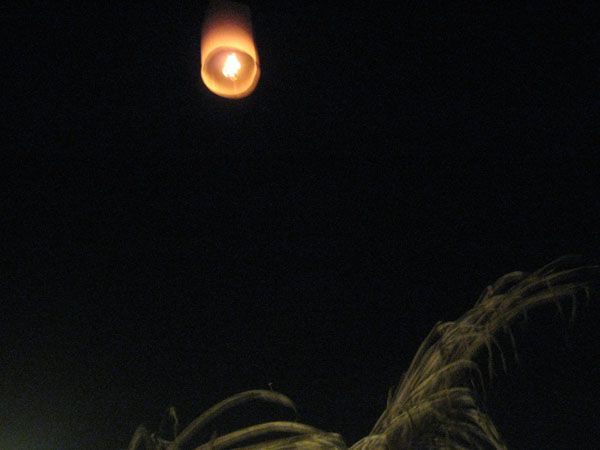 Summary
The restaurants by the beach are great, especially in the evenings and at night because the atmosphere is great. The seats and tables are set up on the sandy beach and it's easy to get into the restaurant because you can see everything from the outside. The prices are more reasonable than in the hotel, although they are resort prices. If you are staying in Bangtao beach, you should definitely try it out.