Phuket is one of my favorite places to go every year, but there is one restaurant that I always recommend going to eat at when I go to Phuket. It's called Briley on Patong Beach, and they serve a chicken rice dish called khao man gai. Be sure to try their cheap, fast, and spectacularly delicious khao man gai!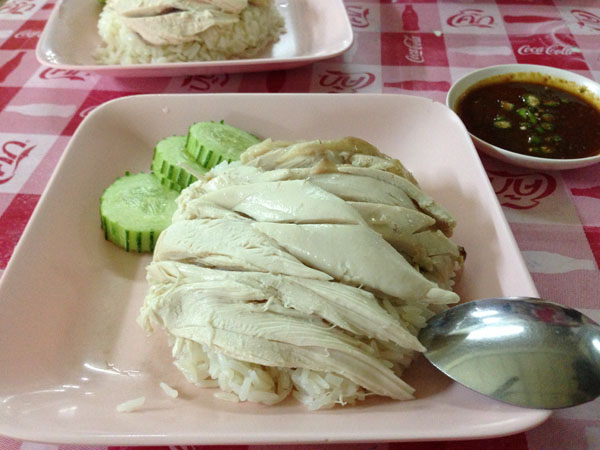 Location of the briley
Briley is located on Rat-U-Thit 200 Pee Road in Patong Beach. It's a small shop, so you have to look carefully or you might miss it. It's near the Novotel Phuket Vintage Park Hotel, so it's easier to find it if you look for it from this hotel (but Briley is on the other side of the road).
Briley is located on the first floor of the tenants that line the road. At first glance, it looks a little difficult to get in, but many people come here for khao man gai at lunchtime, so don't worry about it.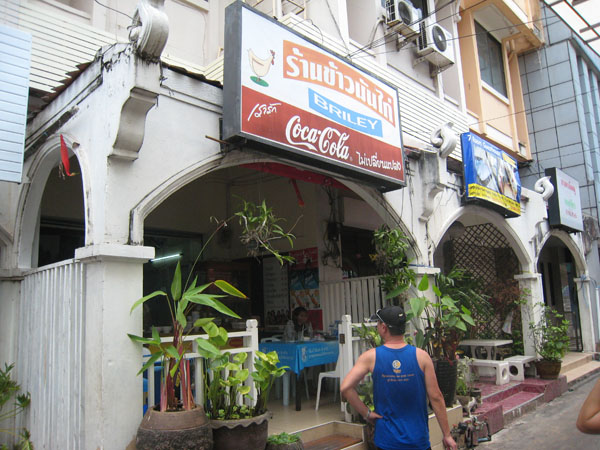 How to order
While Briley has a lot of tourists, it's also a place frequented by locals. Thai people are kind people, but Briley is a busy place. So when you enter the shop, you will almost never receive a guide. Don't worry if there are dishes left on the table, just sit in an empty seat.
Call the nearby waiter and order the khao man gai. There is a menu on the wall, so just point to the menu and they will know what to order. Last time I was there, the price was 50 baht for the khao man gai. The regular size is a bit small, so if you want a large one (60 baht), just ask for a large size and they will give you a large one.
For drinks, you can order carbonated drinks as well as water. You can get a mug of cola with ice for 20 baht if you say "ice". Speaking of ice, I'm afraid it might upset your stomach, but I haven't had a stomach ache so far.
They also offer sweet sticky rice with mangoes, and the mangoes are very tasty, so if you have the chance to try them, be sure to try them!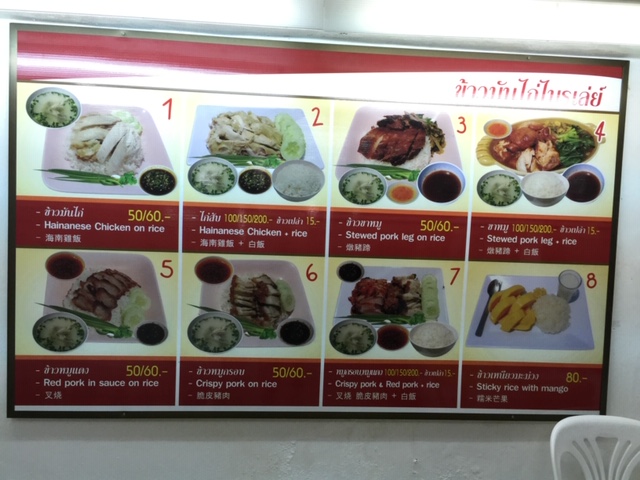 How to eat
Khao man gai comes with a chili-infused sauce. You can eat it while pouring it over chicken and rice if you like. The chili is quite spicy, so if you don't like it, it's best to say no chili when you order. On the other hand, if you are not satisfied with the spiciness, you can adjust the spiciness by biting into a basket of chili peppers that are placed on the table. The chicken meat is tender and juicy and the rice is delicious with chicken extract.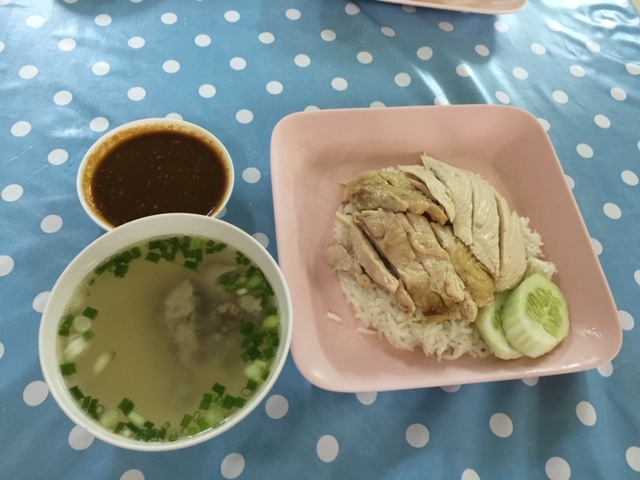 Summary
I've had khao man gai in Japan and Singapore, but personally, the khao man gai in briley is my favorite. The sauce is especially exquisite and goes well with the chicken and rice. I tried to make the ginger and garlic-based sauce myself, but unfortunately I couldn't. If you're ever in Phuket, you should definitely try Briley's khao man gai!