At night, the square in front of Banzaan Market near Jangceylon in Patong Beach becomes a huge food market area with people coming out of nowhere. A wide variety of dishes, fried foods, yakitori, grilled fish and juices are sold here and many locals visit. It starts around 6pm and some of the shops are open until midnight. There are many unusual foods, so please stop by.
Location of Banzaan Market
Banzaan Market is located just outside of Jungceylon, just outside the back door of Jungceylon (farther from the beach) and across the road to the left. After 6pm, the square in front of the market becomes a night market.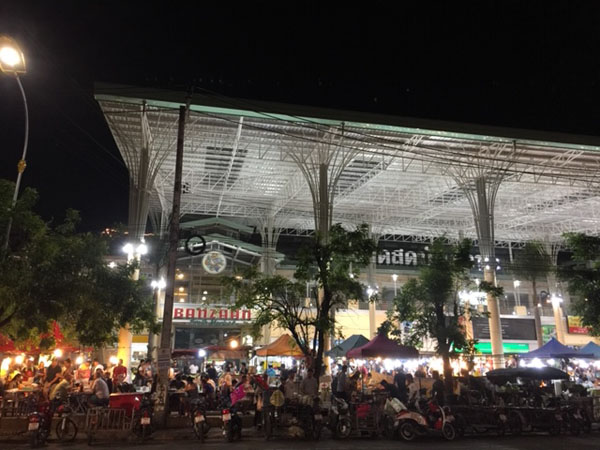 The market is open from 7:00 am to 5:00 pm, and you can have seafood and other items purchased at the market prepared and eaten in the food court upstairs. For more information on the daytime Banzaan market, please refer to the following articles.
Night Market
Stalls are set up in the square in front of the market and on the side streets next to the market. There are shops lined up on both sides of the road, so crowded that it's impossible to walk in the crowded areas.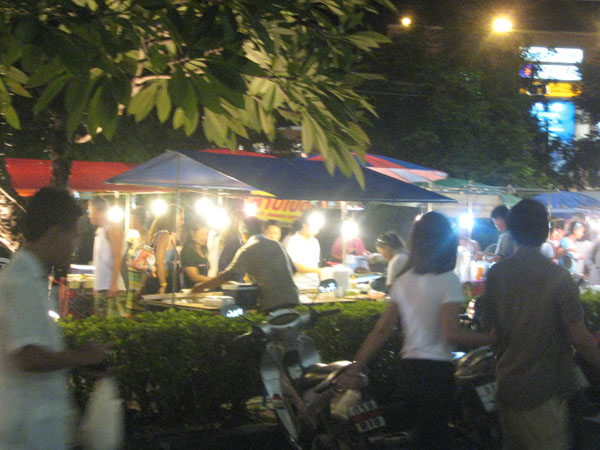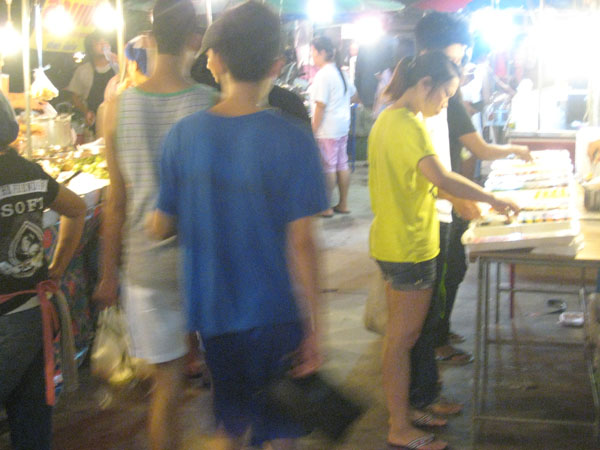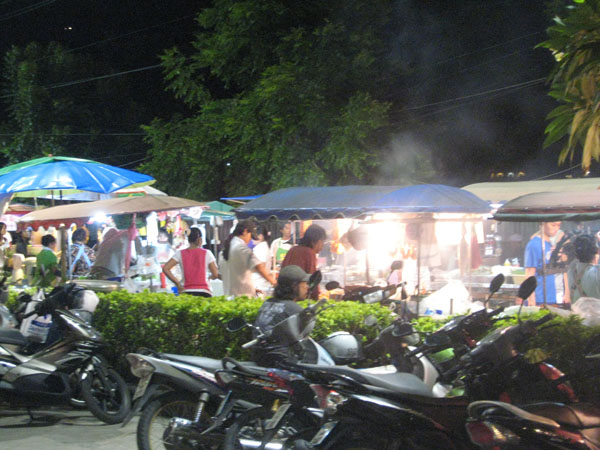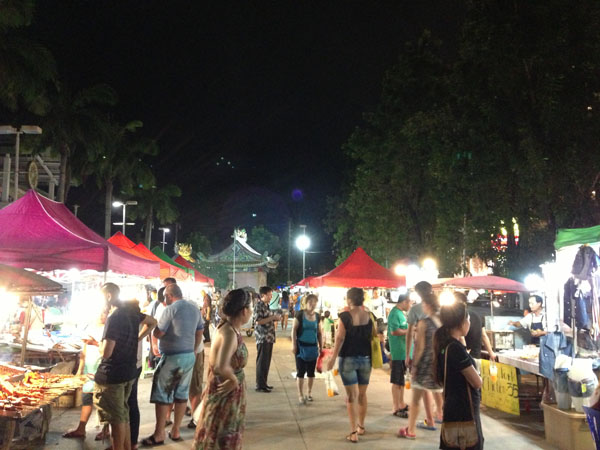 I recommend a place that sells fried chicken. They have a sign in Japanese that says, "We change the oil every day," and they boldly break the large pieces of fried food into pieces with a knife to make them easier to eat. The crispy and fragrant fried food has an excellent flavoring, so you should definitely give it a try.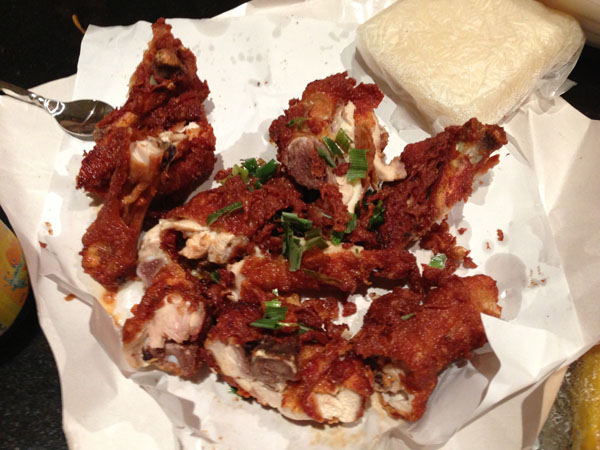 Some of the shops have price tags on their items, but many of them don't know the price. If you point to it and ask how much it costs, they'll tell you, so enjoy the food you buy.
Some shops have seating and operate like a restaurant. If you want to sit down and eat slowly, you can use it and enjoy the miscellaneous atmosphere.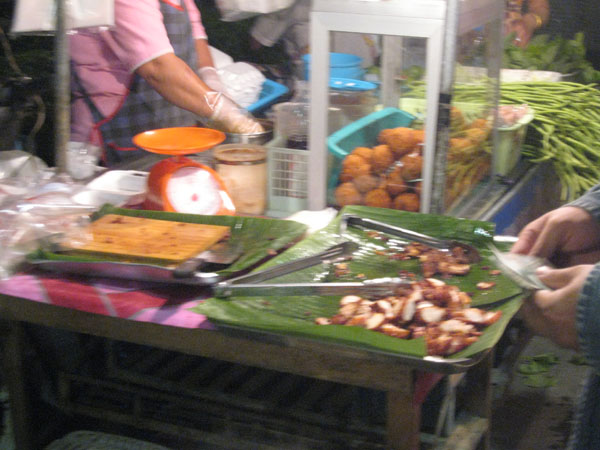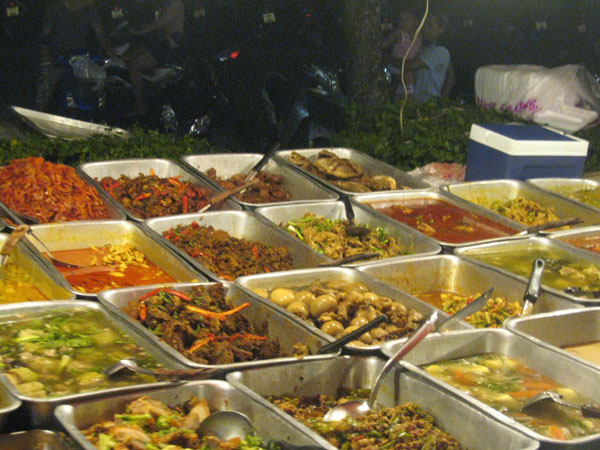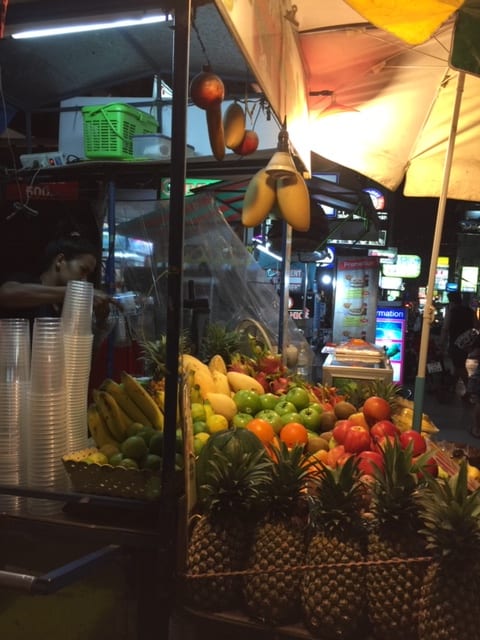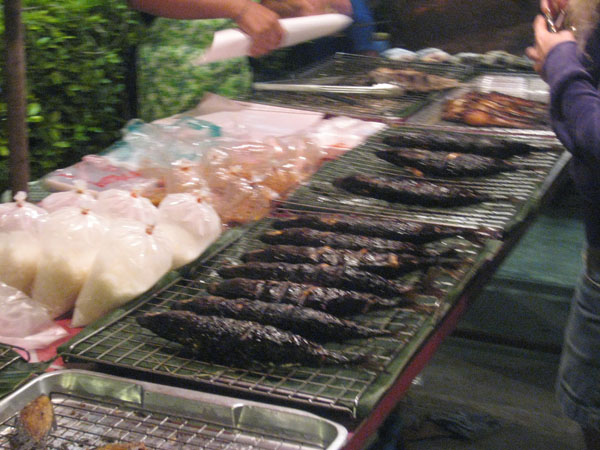 Summary
As the road in front of Banzaan Market has been paved and the number of people on the street has increased, the number of shops has increased every year. As a result, the night market in Banzaan Market has grown in size and has become a very active place. There are many food stalls, so you can find a variety of food. It's fun to shop at the stalls and bring it back to the hotel to eat. Please visit there.