The most famous landmark in Phuket's Patong Beach is the large shopping mall, Jungceylon. In addition to the numerous shops, you will find all the necessary facilities such as restaurants, beauty treatments, massages, supermarkets and drug stores.
The Millennium Resort is located in Jungceylon and is directly connected to the shopping mall. The hotel and the mall are directly connected to each other, so you can enjoy shopping and dining without getting wet, especially in the rainy season.
We recommend this hotel in Patong Beach because of its great location and convenience, and the hotel is clean.
Location of Millennium Resort
The Millennium Resort is located in Jangceylon, on Thanon Tatuthit Songroipi road. The hotel is also famous, so just tell the taxi driver the name of the hotel and he will take you there in no time. However, the hotel is divided into two wings, one beachside and one lakeside, so be careful not to let them know exactly which wing you are in or you will be taken to a different wing. Please note that if you don't tell them which wing you are in, they will take you to the other wing. If you make a mistake, tell the front desk of the hotel and they will take you to the reserved wing in a cart.
https://www.millenniumhotels.com/en/phuket/millennium-resort-patong-phuket/
Recommended Rooms
Room types include Superior, Deluxe, Grand Deluxe, Grand Deluxe, Junior Suite and other rooms with a pool.
The Superior has a shower only and the Deluxe has a bath tub. The bathtub in the deluxe room had a tendency to leak through the doorway when using the shower. The shower room in the Superior room was more user friendly. Junior suites are not so expensive. They have a living room and are a great way to spend time in a relaxed atmosphere.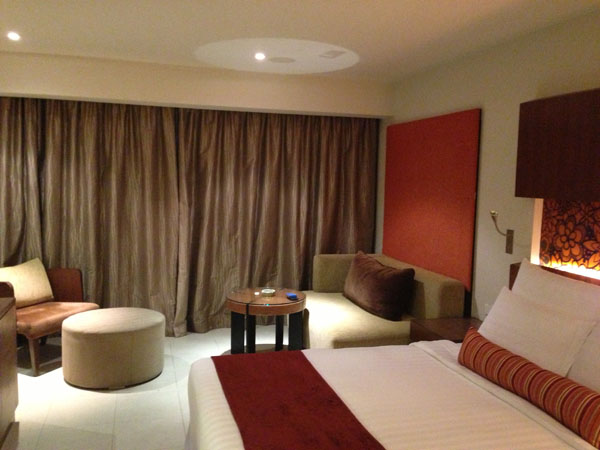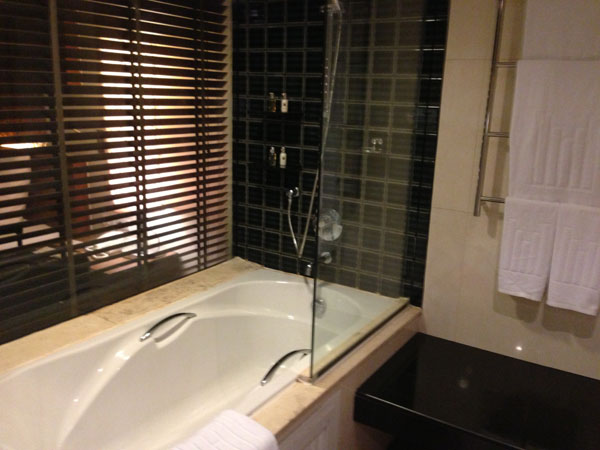 The lower level rooms on the beachside are noisy due to their proximity to Bangla Road. It is better to request a higher floor if possible.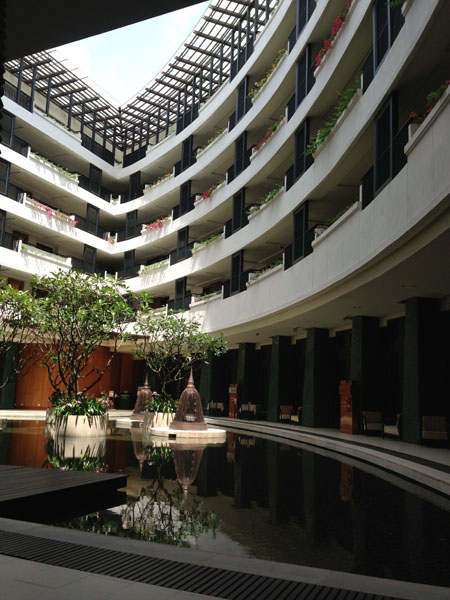 All the rooms are cleaned well, so if you don't care about the size of the room, you can stay in a superior room and be comfortable.
Pool
There is one pool each at Beachside and Lakeside. Lakeside is larger and has a beach bar that serves snacks and drinks, which is recommended.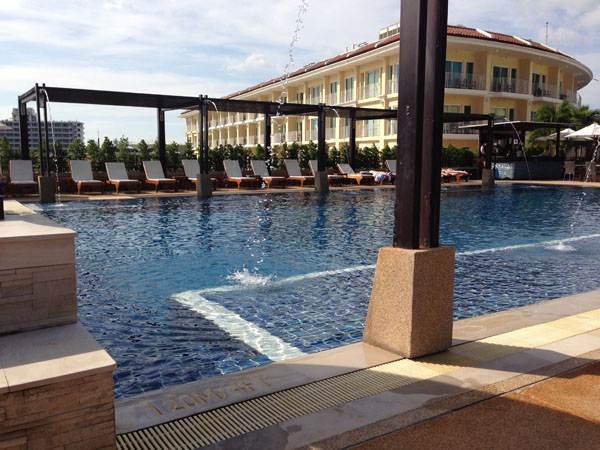 There's a spa and massage room by the Lakeside pool called Let's Relax, see the following article about Let's Relax.
Breakfast
If the plan includes breakfast, a buffet breakfast is provided. They have a wide variety of menu items, and of course they bake egg rolls and omelets. They also squeeze the fruit on the spot and turn it into juice. Freshly baked pancakes and waffles are also available. Noodle soup and porridge are also available.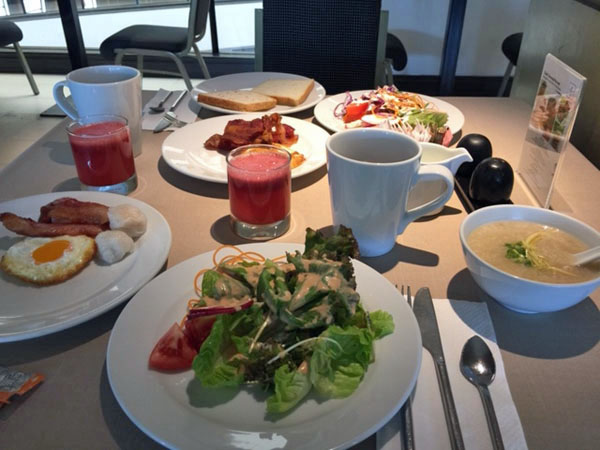 I especially recommend the hive nectar, which is provided by the beehive. This is the first time I've tasted honey from the hive and it tasted exceptionally better than regular honey. And it's 100% real.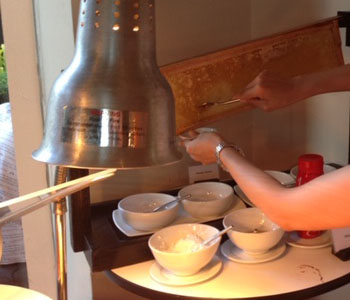 Jungceylon Direct Pathway
Both Beachside and Lakeside have pathways leading directly from the ground floor lobby into the mall at Jungceylon.Even if it rains, you can still go for a meal or a massage in peace.
There is also a large supermarket called Big C in Jungceylon, where you can buy fruits and liquor at a discount. It's a good place to look for souvenirs.
However, please note that this corridor is closed after 11pm, so in that case you will have to come around to the front entrance of the hotel to get into the hotel.
Summary
The Millennium Resort is conveniently located directly in Junk Ceylon, making it a great choice for shopping and dining during your stay.
Bangla Street and Banzaan Market are located close to the hotel, making it easy to go out and have fun. The hotel is clean and comfortable and is a good choice for your stay in Patong Beach.