When I go to Phuket, I stay in two areas of Phuket: Patong Beach, which is convenient for dining and shopping and offers a distinctly Southeast Asian chaotic atmosphere, and Bangtao Beach, a quiet, relaxing beach resort.
Bang Tao Beach is Phuket's most exclusive resort area. There are many hotels on Bangtao Beach. One of my favorite hotel is Dusit Tani Laguna Phuket.
バDusit Tani Laguna Phuket is located in the middle of Bang Tao Beach. The entire hotel faces the beach and has excellent access to a large private beach. We would like to introduce you to Dusit Tani Laguna Phuket.
Location of Dusit Tani Laguna Phuket
Dusit Tani is located on Bang Tao Beach, about an hour's drive from Phuket International Airport. Bangtao Beach is Phuket's premier luxury resort area, home to Dusit Tani, Banyan Tree, Laguna Beach, Angsana, Alamanda and other hotels and golf courses. There are gates in front of each hotel, and security is in place as security guards check passengers.
ホーム
タイでもっとも人気の島にある豪華なビーチフロントのホテル、デュシタニラグーナ プーケットでは、エレガントなタイの伝統と上品なおもてなしをご提供しております。バンタオビーチの白い砂浜の上に建つこのホテルは緑豊かな庭園に囲ま
Recommended Rooms
We have a recommendation for you to stay in Dusit Tani. It's Dusit Club Room. All rooms are on the first floor with ocean views and a wooden deck. There is also a summer bed on the wood deck where you can relax and read in the sun.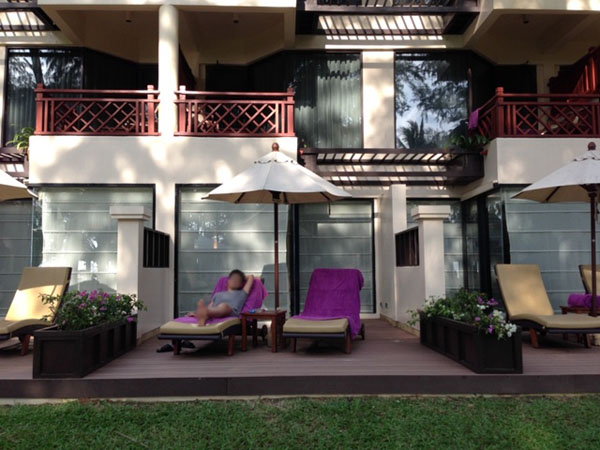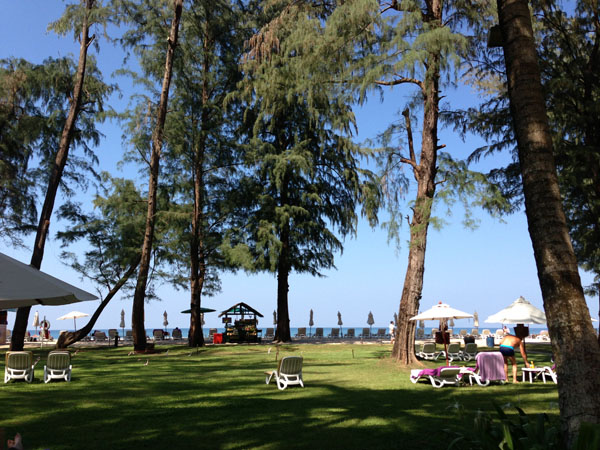 The view from the room is amazing, especially at dusk, when you can enjoy a magical atmosphere in the pale light.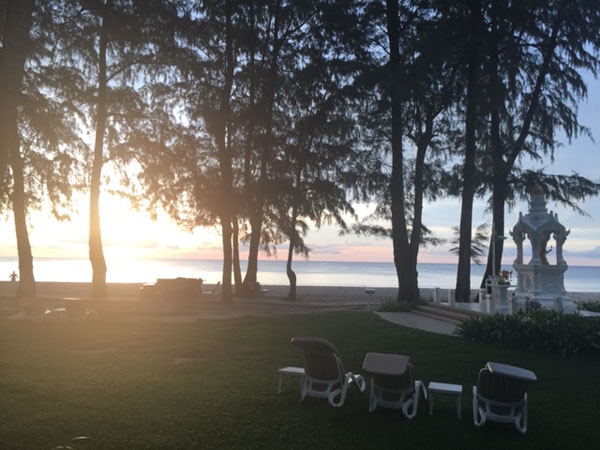 The room is a one bedroom with free soft drinks in the fridge. You will also receive a free bottle of red wine with your stay.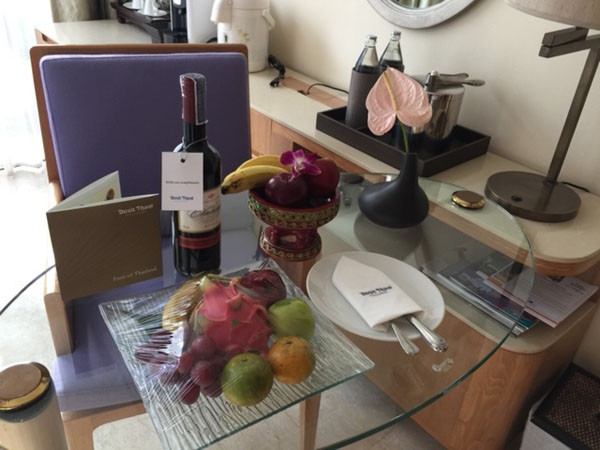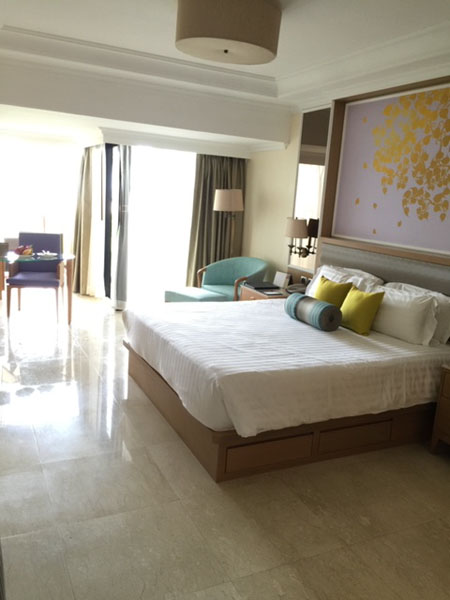 An elephant made of towels greets you!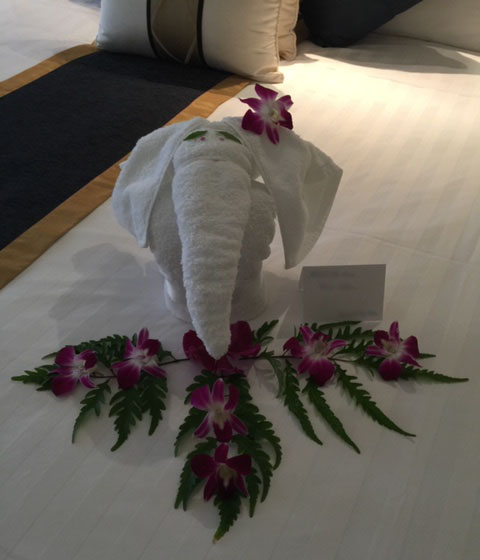 It has a separate shower room separate from the bathtub.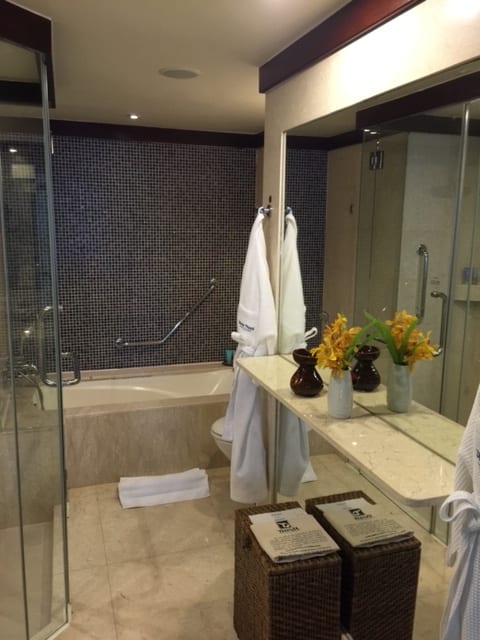 Afternoon Tea
If you stay in a club room, you can enjoy afternoon tea at Puccini restaurant. Breakfast is also at this restaurant. If you go every day at 3pm, tea and snacks like scones and sandwiches will be served. You can spend an afternoon in a peaceful environment. This service is available when you stay in a club room or suite.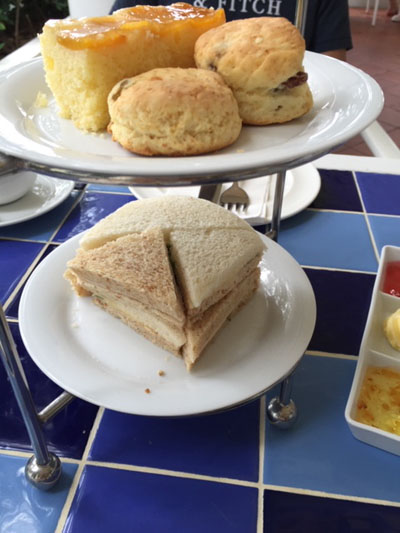 Free drinks in the lounge during happy hour
This is also exclusive to club rooms and suites, with free drinks, including alcohol, in the lounge from 6pm to 8pm. There are many different types of beer, wine and even cocktails to choose from, so you can try a variety of drinks.
When you are in the open lounge during the magic hour of dusk, the surroundings gradually dim. The light from the lamps is magical and a wonderful experience.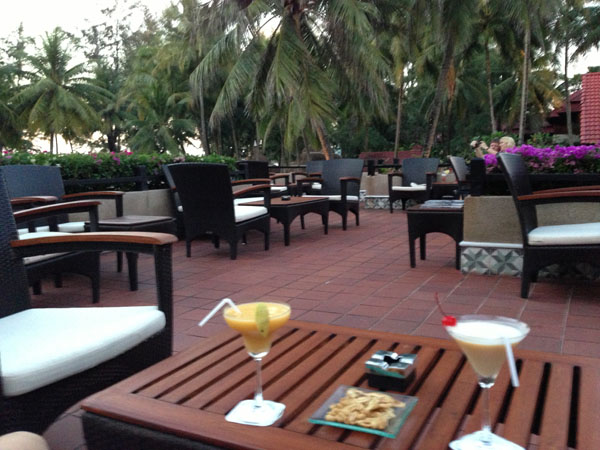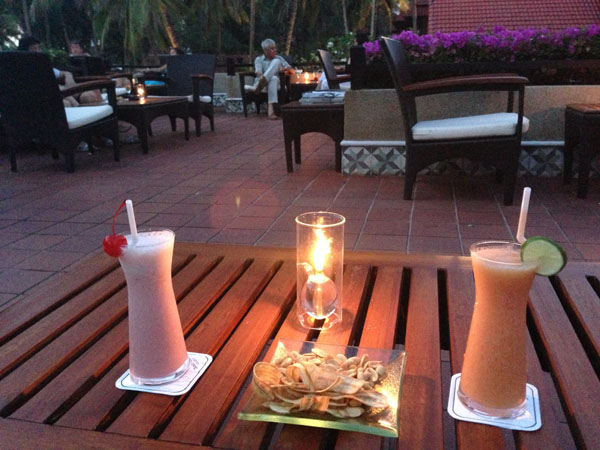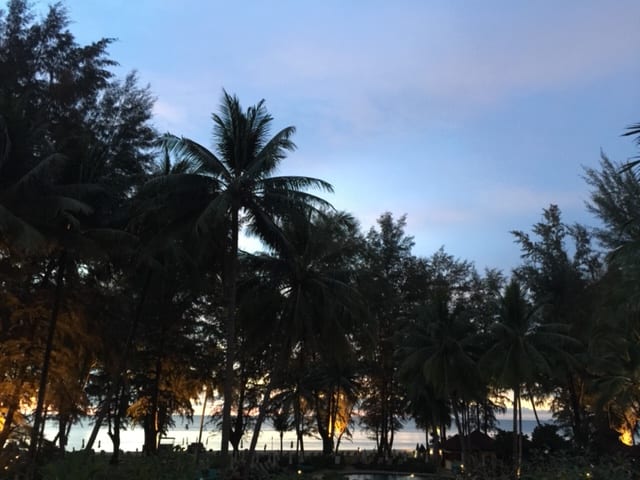 Pool
The pool has a shallow area for children to play in, so even young children can play in it.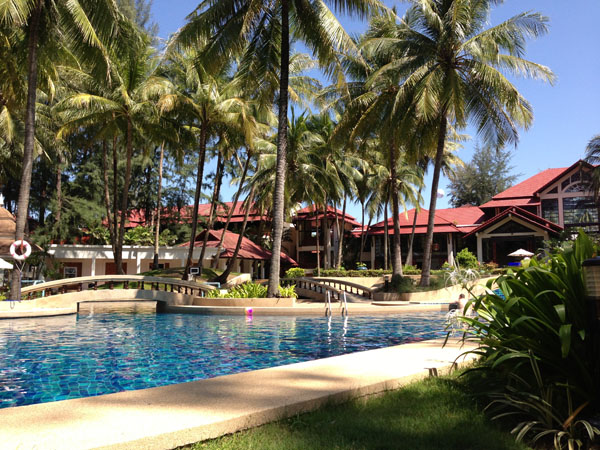 There are enough summer beds installed. You can also order drinks and snacks at the bar near the pool.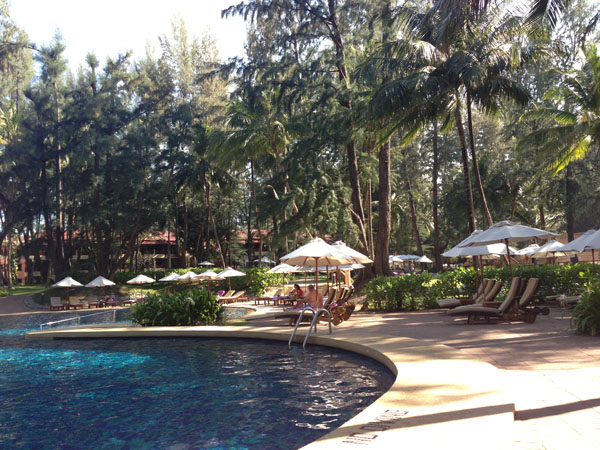 Beach
The beach is right in front of the hotel, so if you go for a swim, it's very convenient for you to stop for a quick drink or something. The best season is from November to March, when the waves are calm enough for even the little ones to play together.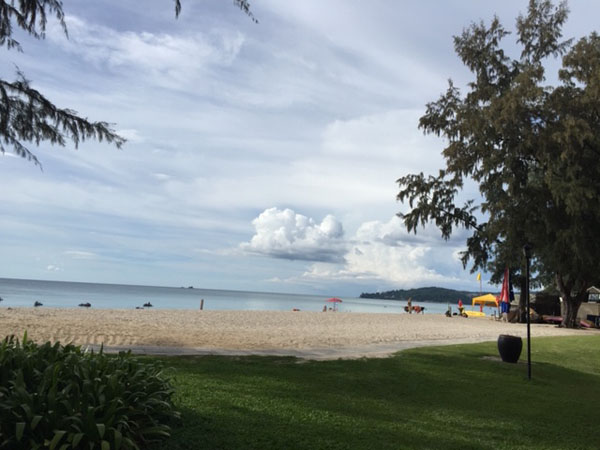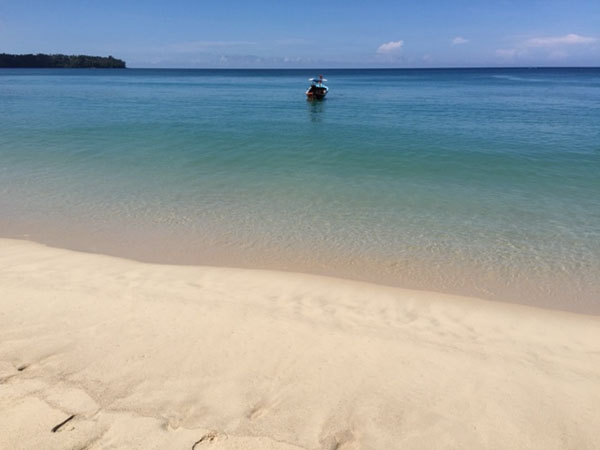 Summary
Dusit Tani Resort has a relatively small number of Japanese guests and is a good choice for those who want to relax. The hotel staff are very hospitable and always make us feel comfortable.
As a side note, if you've stayed there a few times, you may be invited to a party hosted by the hotel. If you have the opportunity to attend, you can get free snacks and drinks.