We stayed at Tanjong Jara Resort, a five-star resort in the state of Terengganu, Malaysia. The beautiful sea on the east coast of Malay Peninsula is spread out in front of me. I tried diving which I can book at the hotel.
Please refer to the following article about Tanjong Jara.
Diving at Tenggol Island
Diving is easy to sign up for as there is a dive shop in the hotel. When I was there, a friendly, jovial American guy was on hand to help me out and he said, "There's a lot of coral and you'll see a lot of turtles.
We will depart from the hotel's boat landing that day to Tengor Island where the dive site is located. It's nice and easy to leave right from the hotel. It took us about an hour by boat to the island.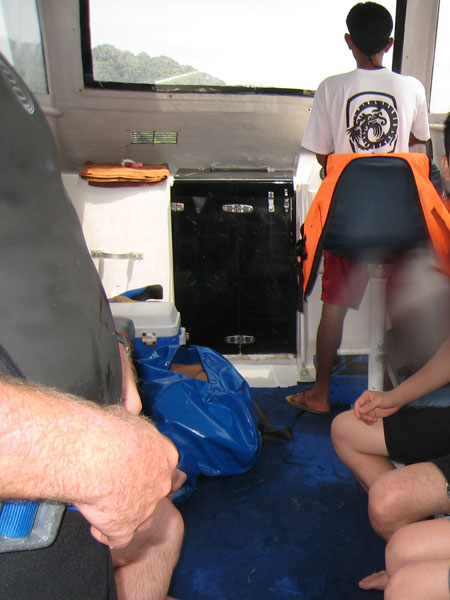 When you arrive at the point, you'll be fitted with your equipment and ready to go. As a paper license, I have a hazy memory of how to put on the equipment, but Malaysia's diving is very kind, so you can rest assured that you're in good hands. An instructor is kindly taught me how to put on the equipment.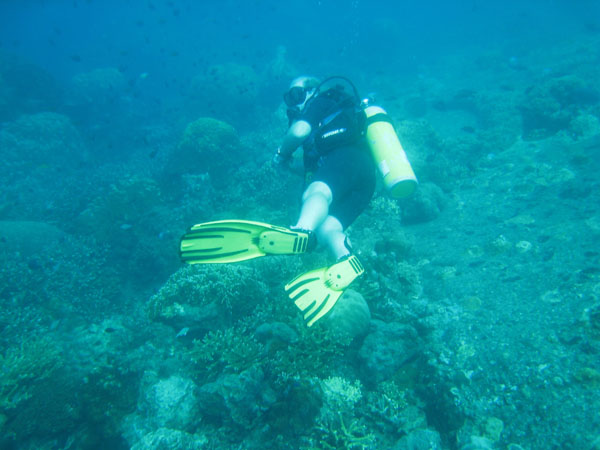 When you dive into the sea, there are certainly groups of coral. It's nice to see coral that is alive because it makes me sad to see coral that is bleaching.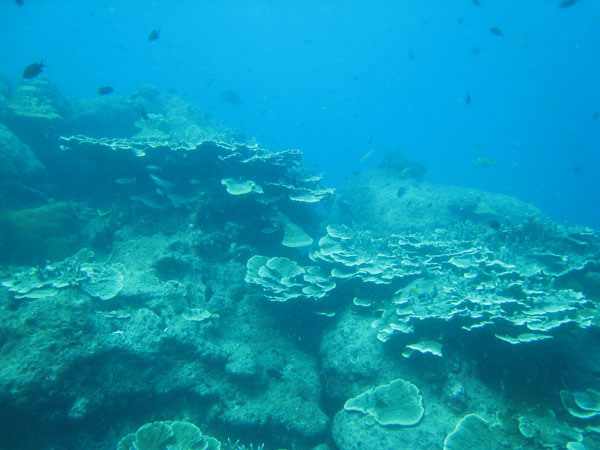 Lots of soft corals. They are beautiful as they sway in the waves.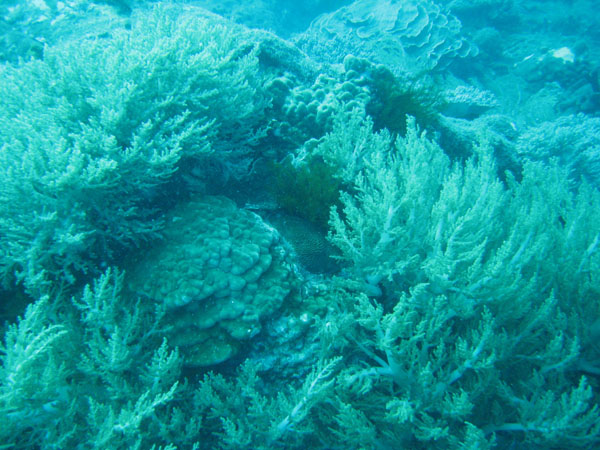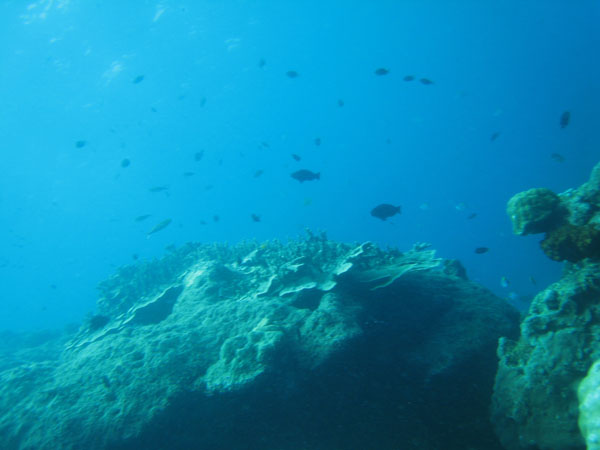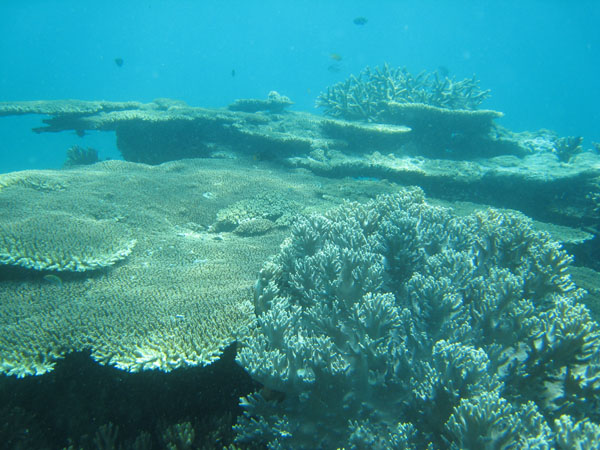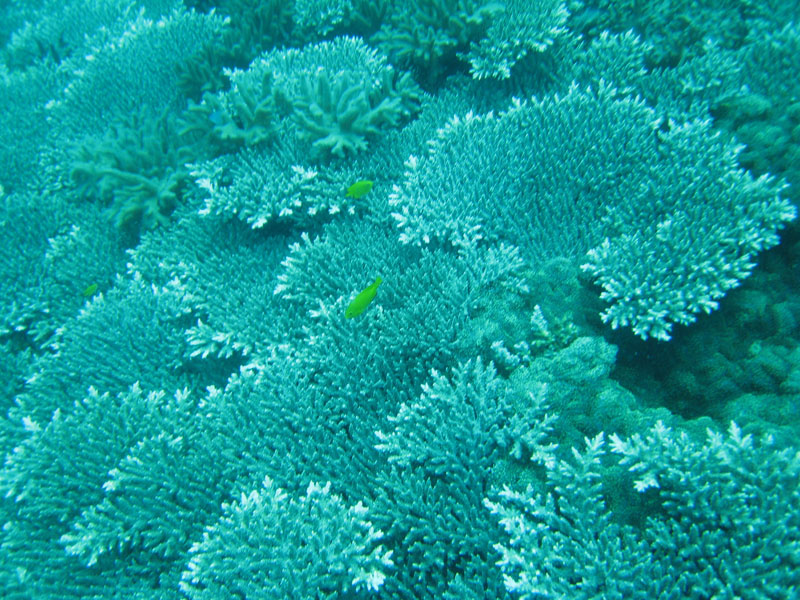 Before diving, our instructor warned us that coral is precious and that we should never touch or hurt it. I wanted to get a closer look at them, but I was nervous because I was afraid of hurting them.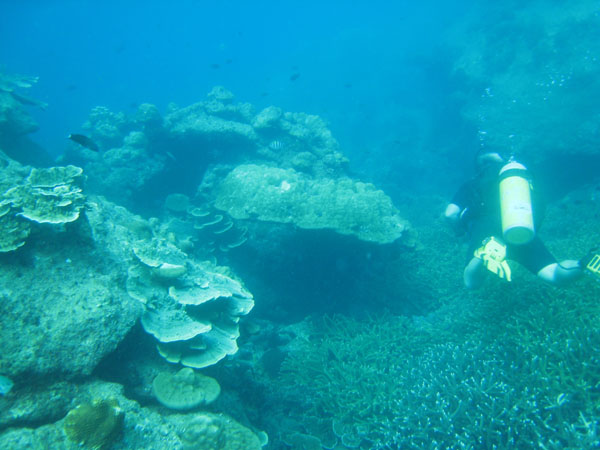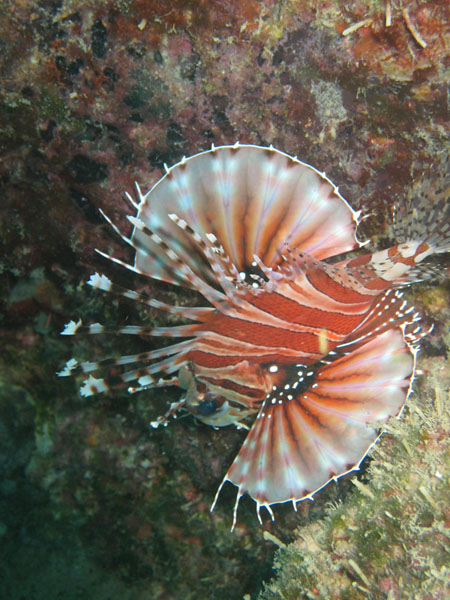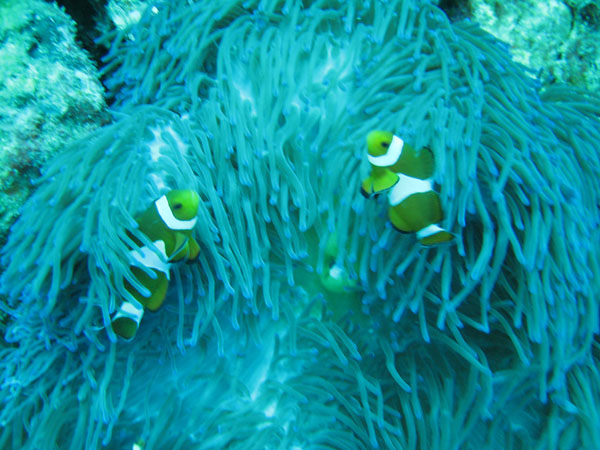 Black and white clownfish? There were also.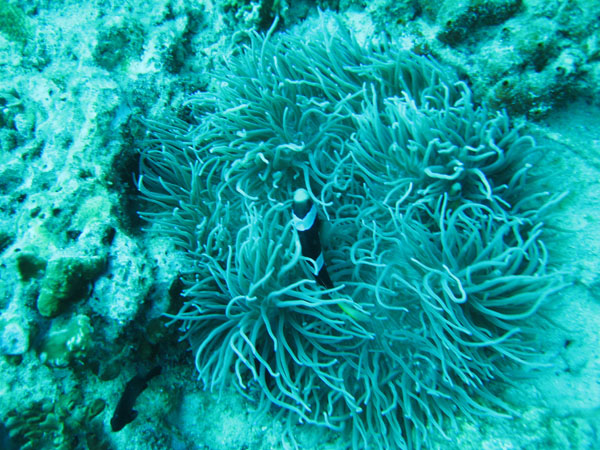 There were also turtles. The instructor said there were many, but there was only one. I had heard that during the breeding season the males would mistake the divers for females and bite them, so I was a little relieved to see them in low numbers.
I later found out that turtles attacking during breeding season is something of an urban legend. If you don't provoke the turtle, it doesn't seem to be able to attack you..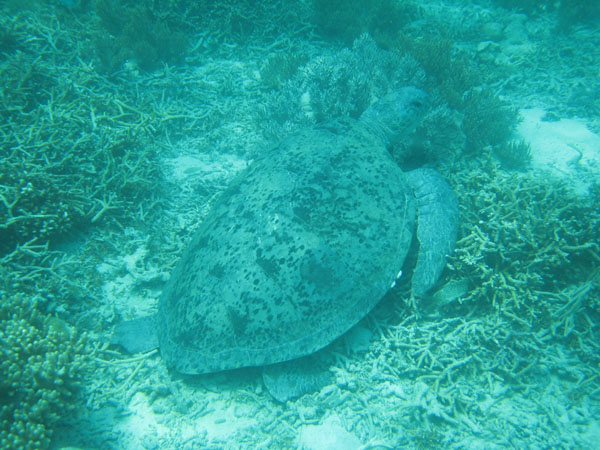 The turtle was quiet. It didn't try to run away when I approached it.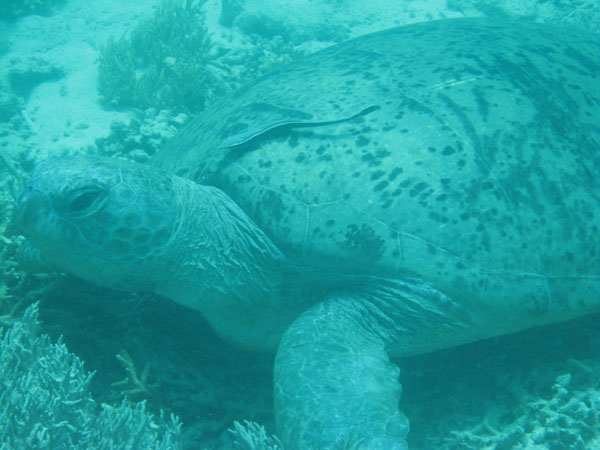 summary
Tengal Island is only the east coast, the sea was clear and beautiful. The coral reefs were also very enjoyable. I heard there are usually a lot of turtles, so if you're lucky you might be able to see a large flock of them.