I finally decided to visit the Similan Islands, a place I've always wanted to visit one day. A visit to a travel agent in Phuket will introduce you to the Similan Islands with their blue skies, beautiful sandy beaches and colorful and abundant fish populations. This is the ideal beach resort of your dreams.
Due to my extreme vulnerability to seasickness, I can't do a dive tour with an overnight stay on a dive ship. We decided to do a day trip to the Similan Islands for a fun dive from Khao Lak.
Getting to the Similan Islands
Many travel agents and dive shops offer diving trips to the Similan Islands. I applied for a tour on the Hobo-ya website in Japan and went there.
https://hobo-ya-similan.com/index.html
We were staying at a hotel in Khao Lak, so they would pick us up at the hotel around 8am and drive us to Tab Lamu Port. If you are staying at a hotel on Phuket Island, it will be more than 2 hours earlier. Four more hours for a round trip is pretty tough.
At the harbor, you will change to a speedboat and head to the Similan Islands. The Similan Islands are about 90 minutes away. The speed boat is quite bumpy and depending on your seating position, you may be subjected to waves, so you'd better be careful not to get your luggage wet.
If you are susceptible to boats, it is recommended that you take anti-sickness medication.
Landing in the Similan Islands
Before the dive, we will land in the Similan Islands. It is very clear sea on white sandy beach. There is a path to the top of the rocky hill in the picture. It's easy to climb up and has a nice view, so you should try it when you visit.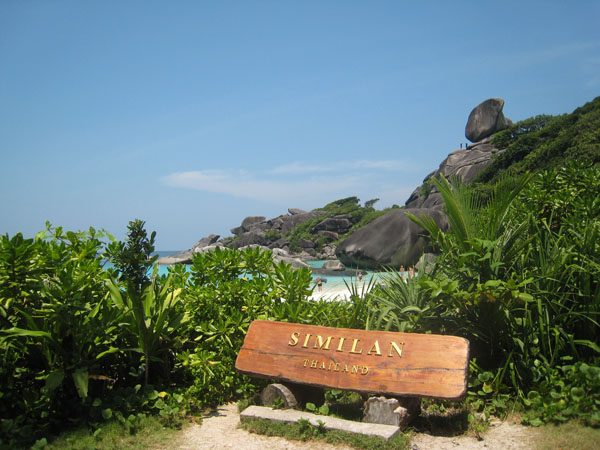 There are people playing on the beach on other snorkeling and diving tours. It's not that crowded so you can play to your heart's content.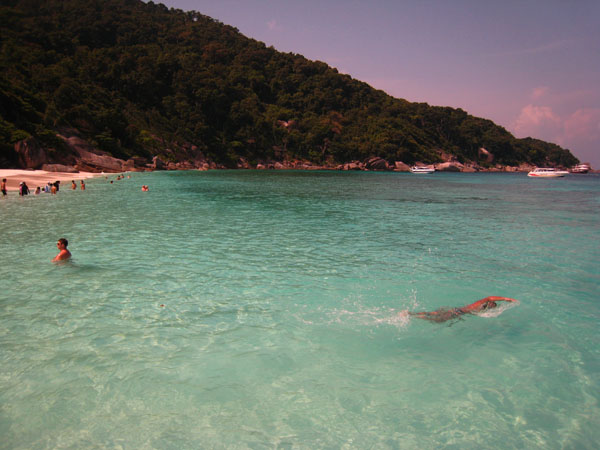 Diving
After a break, we will move to the dive boat and head to a nearby dive site. There were some people on the diving boat who were on a cruise tour to enjoy diving while staying on the boat. The cruise tour allows you to dive to various dive sites in the Similan Islands where you can't go on a day trip. I was jealous, but I'm not a fan of boats, so I couldn't possibly do it.
Finally, it's time to dive. I have an open water license, but I am a complete amateur. I don't remember how to install the apparatus at all. But don't worry if you are a complete novice as well. In Thailand, this is a princess diving specification where the staff will help you prepare and fit your equipment with great care. If you are in trouble, our staff will come to your rescue. I'm too scared to dive in Japan.
When you enter the ocean, you can see far into the water due to the high clarity of the water.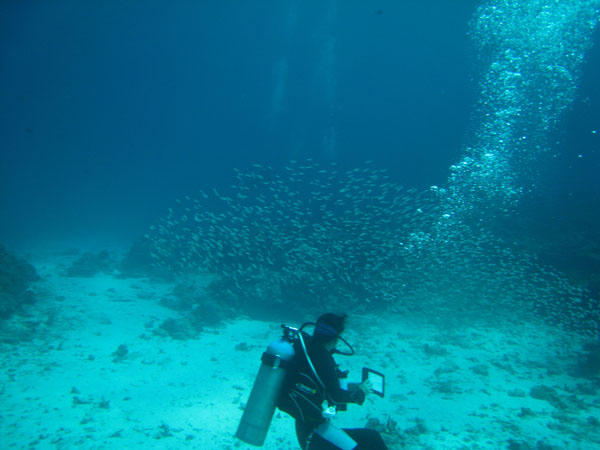 There seemed to be many schools of small fish and many species of tropical fish.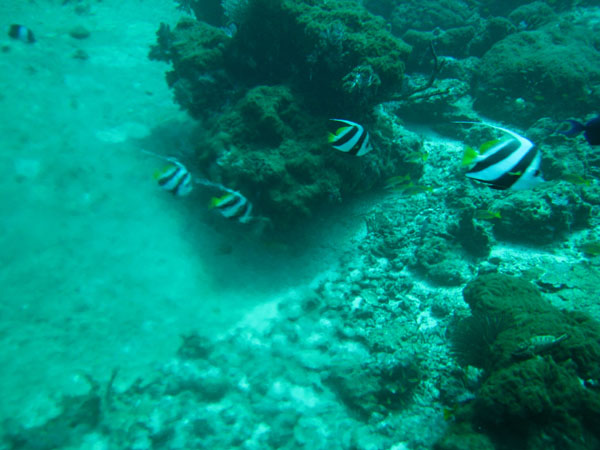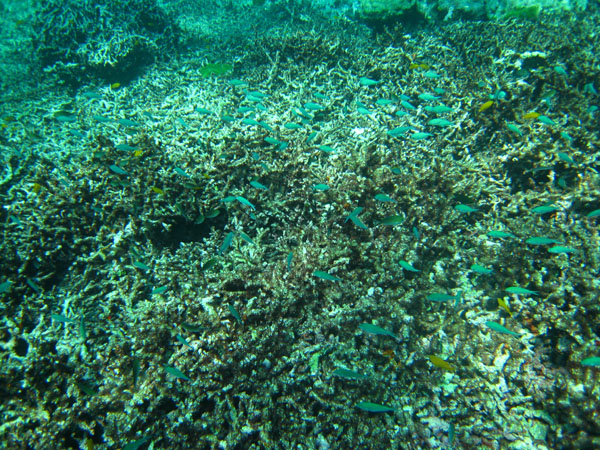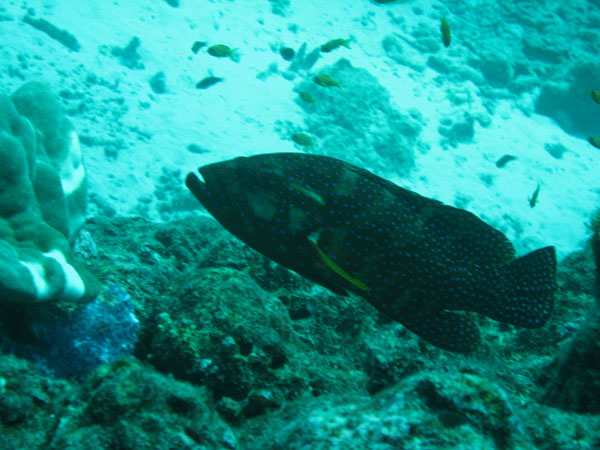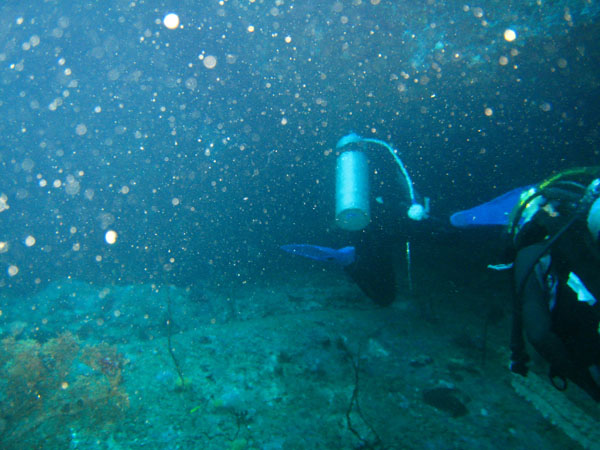 We were able to see several sea turtles. They seem to migrate for thousands of kilometres, so we may meet them again somewhere in the ocean.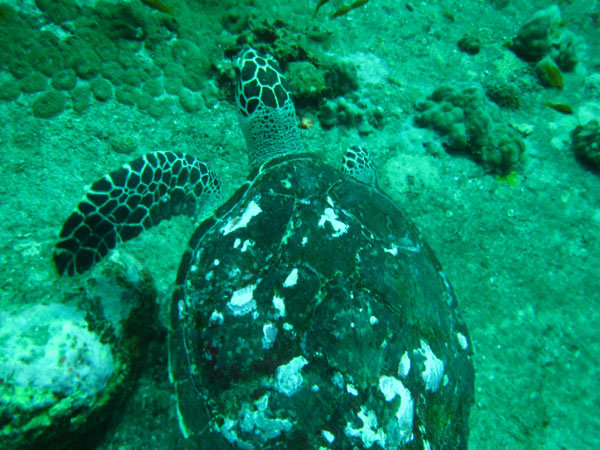 We also saw the classic clownfish.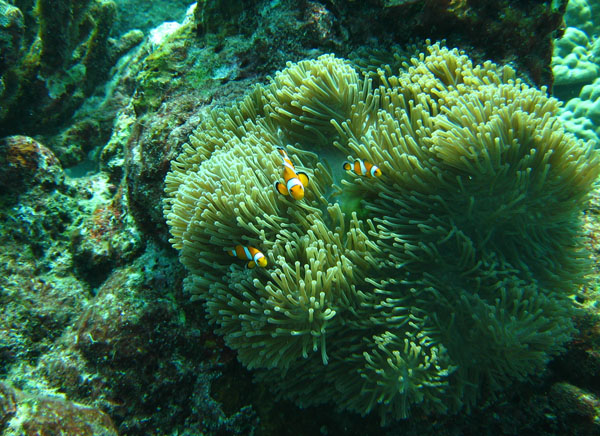 We made two dives on this tour and didn't see many large fish. I heard that if you go to other points, you may see whale sharks and so on, so if you want to enjoy diving to the fullest, it's better to join a cruise.
Go home.
After the two dives are completed, we will transfer to a speedboat and head to Tab Lamu Port. When you dive, you may be using all the muscles in your body unexpectedly, you will get tired on the return trip. We were picked up from the port by the dive shop and taken to the hotel by car and the tour ended. Thank you for your hard work.
Summary
The Similan Islands are a coveted island, but it is better to stay in Khao Lak if you can, because if you go from Phuket Island, you will have to drive more than 5 hours to the port and back. For more information on Kao Lak, see the following article.
This time we joined a day trip diving tour, but we didn't see many big fish. If you're an authentic person who wants to experience something that you can't get anywhere else, you should take a dive cruise.
For me personally, I enjoyed the experience of blue skies, white sandy beaches and clear waters.