Tioman Island is located in the southeastern part of the Malay Peninsula, about 300km east of Kuala Lumpur. The beauty of the sea in Tioman Island is truly amazing. It is without a doubt the most beautiful beach in Southeast Asia that I have ever visited.
The island of Tioman was served by Berjaya Airlines from Kuala Lumpur and Singapore until 2014, but it is now out of service. As a result, it has become quite difficult to get to Tioman and it is truly an unexplored island.
Because Tioman Island is located on the east coast of the Malay Peninsula, the island is affected by the monsoon, and although the dry season is from April to September, the best time to visit is from June to August, when there are many sunny days. If you go during the best season, you are sure to find a wonderful sea that you will remember for a lifetime.
How to get to Tioman Island
The location of Tioman Island is located in the southeastern part of the Malay Peninsula.
To get to Tioman Island, you can take a taxi or bus from Kuala Lumpur to Mersing Jetty, and from there you can take a boat across to Tioman Island. The journey from Mersing to Tioman Island takes about 1.5 to 2 hours.
Tioman Island
On Tioman Island, we stayed at the Berjaya Tioman Resort. It was a great location with a private beach and a view of the ocean right in front of the hotel.
BERJAYA TIOMAN RESORT
広々とした黄金の砂浜。海洋生物の豊かな透き通った水。周辺を囲む霧がかる山々。ここベルジャヤ ティオマン リゾート マレーシアで、心温まる休暇とワクワクの冒険をお楽しみください。
Tioman Island is not developed as a resort, so there are few restaurants and so on. Basically, I think you should stay in a hotel or join an optional tour to enjoy activities.
There is a small island near the Berjaya Hotel and we went snorkeling. I was surprised at the number and variety of fish. I think it was horse mackerel or sardines, but we saw schools of small fish, sea turtles, tropical fish and many other colorful fish.
I've dived a few times at other beach resorts, but this is the most beautiful and impressive, with lots of fish.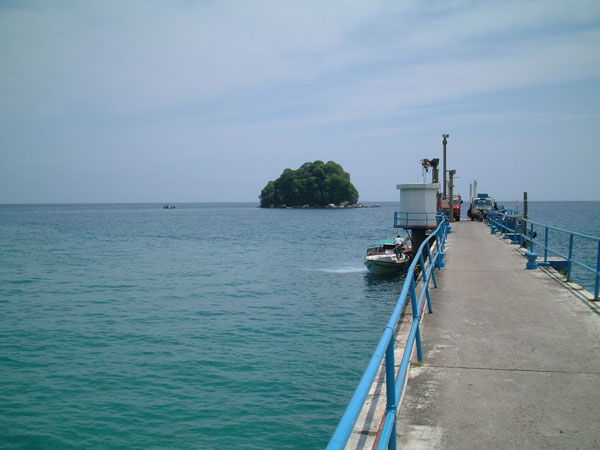 This is a picture of a swim in the ocean. The sea sparkled in the sunlight and it was really unbelievably beautiful.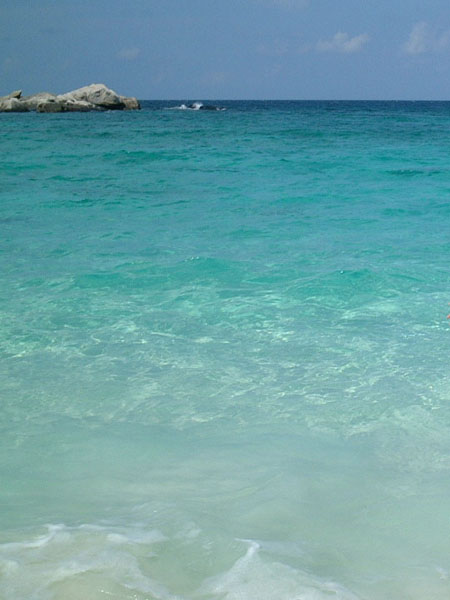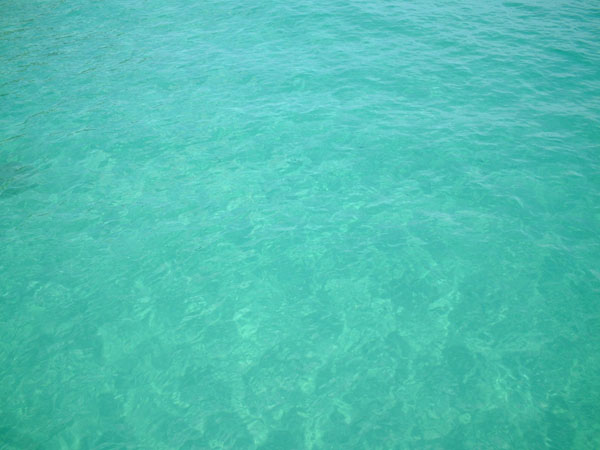 Summary
Tioman Island is a place where you can find clean waters and rich nature. It's a bit of a challenge to get to the island, but there are tours to Tioman Island, so it's worth a visit.
However, I was bothered by the number of mosquitoes. If you're not careful, you'll get bitten easily, and the mosquitoes themselves were either very powerful or very itchy. If you go on a trip, I would recommend you to take all possible measures to protect yourself from insects.