I think most people visit Phuket for resort and sightseeing purposes. It can be a bit uncomfortable to use transportation in a foreign country you are visiting for the first time. Here's how to get from Phuket International Airport to your hotel by taxi or limousine bus.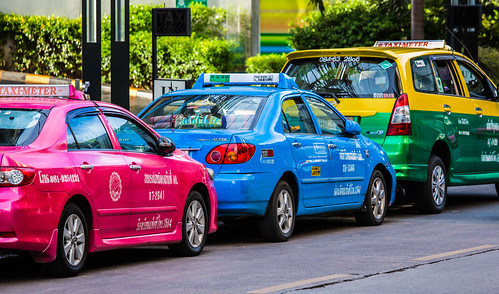 Phuket International Airport Taxi / Limousine Bus Ticket Office
Once you arrive at the airport, collect your luggage and leave the airport security area, you will find yourself in an area where there are bank exchange offices and shops selling SIMs for mobile phone companies. Go to the ticket office where there are signs for taxis and limousines, and purchase your ticket. As you approach the ticket office, you'll be able to recognize the ticket office as the clerk will aggressively advertise "taxi" and so on.
At the ticket counter, there is a price list for each ride and destination. After you pay the price, you will be handed a ticket and told to show it to the attendant at the exit of the airport.
Taking a taxi or limousine bus
Leave the airport and look for a taxi/limousine. Go to the person wearing the same t-shirt (yellow, red, etc.) as the person at the ticket counter and show your ticket. You will be directed to a taxi, and wait for a while, then get in the taxi when it arrives. Your luggage will be loaded by the taxi driver. Show the driver your ticket and tell him/her the name of the hotel you are going to. Sometimes some drivers are not so well versed in geography, so it's a good idea to be able to explain the location of your hotel with a guide book or google maps. If it's a minor hotel, it's better to be prepared.
A side trip to a travel agent
After a short time in the cab, the driver suddenly stops the cab in front of a travel agent.When you're in the cab, a clerk comes out of the shop and asks, "Where did you come from? How many days do you plan to stay? They will ask you questions such as. They will also recommend optional tours.When you express your interest, you are shown into the store and explained things.If you don't need to, just tell them that you already have plans during your stay, and the conversation will end.I've taken a taxi more than 10 times, but every time I've been stopped by a travel agent, I've given up on it as a regular event.
Suggestions from drivers
Some drivers will offer to pick you up and drop you off if you have a conversation with them during the ride and contact them during your stay.If you think the good driver, you might want to book a taxi, as it can be cheaper than hailing a taxi at your hotel or taking a ride from a taxi stand in Patong Beach.Even if you don't make a reservation on the spot, you can call the phone number on the taxi card you were given and they will come to pick you up.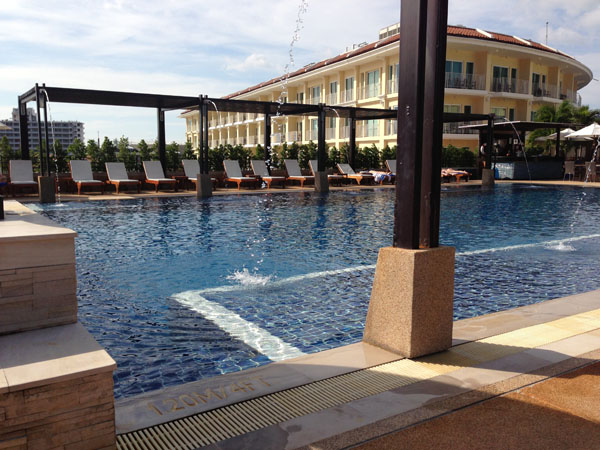 Arrival at the hotel
Once you arrive safely at your hotel, your driver will unload your luggage. If you like the driver, you may tip him or her.However, if the driver is not familiar with geography, he or she may wander around not being able to arrive in the middle of the road. If you really don't know how to get there, you may want to have them call the hotel you plan to stay at.There have also been times in the past when we have been taken to a completely different hotel, although this is rarely the case.It's best to check yourself that you've really arrived at your destination hotel before you get off the car.