Centerpoint operates five hotels in Bangkok and one in Pattaya. You can stay in a large room with a kitchen, laundry, and living room, which is more like staying in a luxury condo than a hotel.
The main reason for this is the size: many of the rooms are over 80 square meters, so you can feel like you're at home. There are also two- and three-bedroom rooms that are spacious enough for families to stay in.
The hotel is also equipped with a gym and a swimming pool, and the facilities are luxurious and clean, as befits a luxury condominium. In addition, rates start at around $50, although they vary depending on promotions and the time of year. You'll be surprised at the price, which is unbelievable in Japan. You should definitely try it out.
タイ(バンコク)の高級ホテル・賃貸サービスアパート|センターポイント
高級サービスアパート・ホテルの老舗、センターポイントが運営するタイ(バンコク)の5つホテル・サービスアパート紹介。極上のサービスと客室をご提供します。
Room Facilities
The rooms are very luxurious and tasteful, as only luxury condominiums can be. The living room is large and you won't feel cramped at all. It's an unbelievable size for a normal hotel.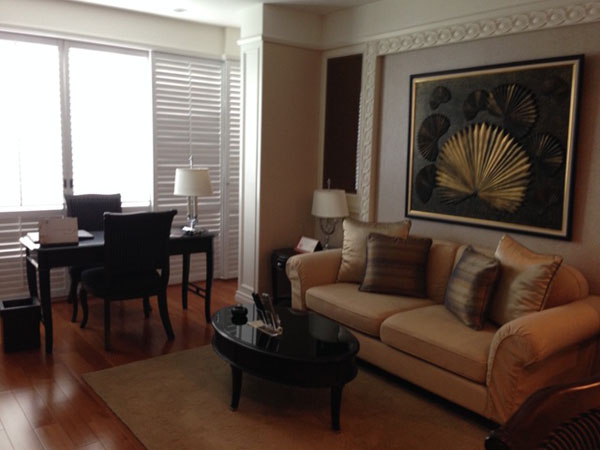 Some rooms are equipped with a kitchen, washing machine, and household refrigerator. I only used the kitchen to chop fruit from the market, but it is equipped with dishes, pans, and other cooking utensils, so you can cook for yourself. I used the washing machine and it worked perfectly. The room is large, so I didn't have a problem with the drying space.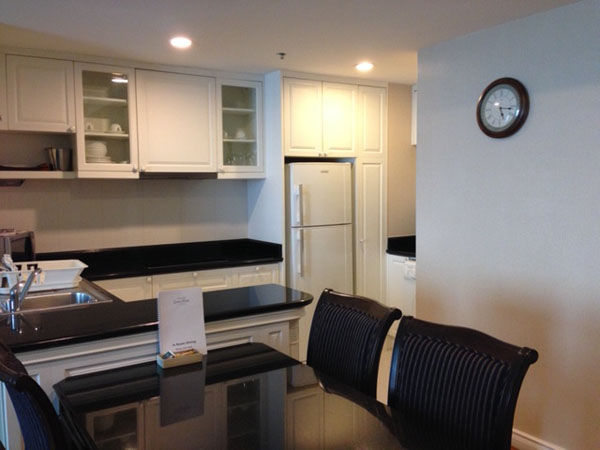 The bedroom was large and comfortable. I was able to put a large piece of luggage in the living room and it was spacious. The sheets and covers didn't have a funny smell of course.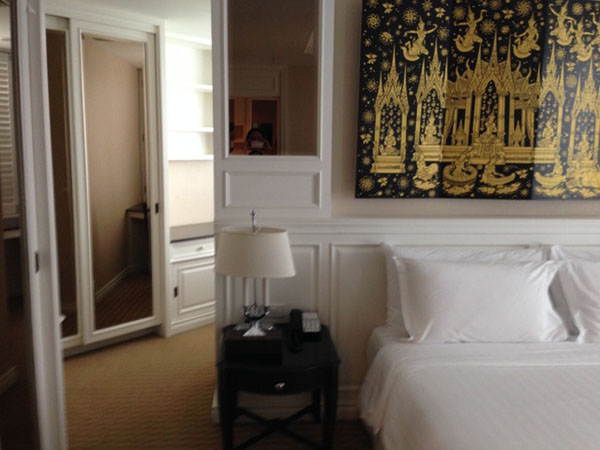 The toilets and baths were large and clean. You don't see this size bathtub in hotels very often.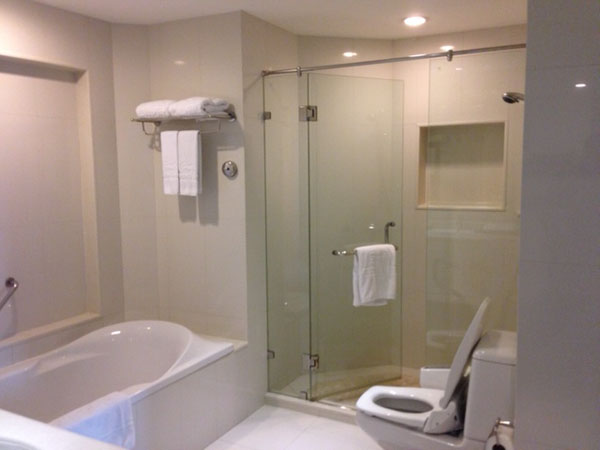 Facilities such as kitchens and baths vary from room to room, so be sure to check the website carefully to make sure your room has the facilities you want before you book it. The hotel also has a fitness gym and a swimming pool. I only had a quick peek, but the gym had a lot of different types of training machines and the pool was trendy.
Center Point Chidlom
The hotel is located near Lumpini Park, Ratchadamri and Chit Lom stations on the BTS (Skytrain). Located in the center of Bangkok and close to the BTS, the hotel is convenient for transportation.
Center Point Pratunam
As the name suggests, the hotel is located in the Pratunam district with many shopping facilities. The famous Central World, Platinum Fashion Mall, Panthip Plaza, Platnum Market, and Platnum Market are all nearby, making it a very convenient location for shopping.
Center Point Silom
Silom is a lively area with a mix of office and entertainment districts. There are many food stalls and restaurants, so you will enjoy exploring the area around the hotel. The hotel is close to the BTS (Skytrain) station, so it's convenient to go sightseeing.
Center Point Sukhumvit 10
Sukhumvit 10 is a hotel in the Nana area. There are many Japanese and foreign tourists, and it is a good area for shopping and dining. There are many massage parlors around Phrom Phong station next to Asok station, and there is also a massage school in Wat Pho. Geogai is a popular nail salon for Japanese women.
Summary
As for the rooms, we have only introduced Chitlom, but you will be satisfied with the facilities at the Centerpoint Hotel, all of which are suitable for a luxury condominium. There is also one other hotel in Thonglor, a serviced apartment building, and one hotel in Pattaya Beach.
The price is also very reasonable for a hotel of this grade. The hotel is especially recommended for large families.